Become a Participant - APPLICATION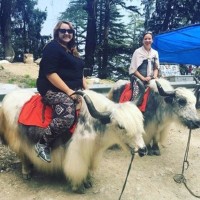 BECOME A PARTIPANT - APPLICATION
The following initial steps are required to fully submit your application for IFYE program participation:
(1) Complete and submit the IFYE application listed at the bottom of this webpage in one of the two formats requested.
(2) Submit the non-refundable $100 application fee online.
(3) Upon receipt of your completed IFYE Participant application (see below) and application fee, the references listed on your application will be sent a 2-page reference form to return to the National IFYE Program Director.
(4) Applicant Interview(s) will follow successful review of application and references.
(5) Upon acceptance into the IFYE program, you will need to also have the following submitted to the individual responsible for coordinating the IFYE program with your state. The coordinator will give you more details concerning the information below and other pertinent details, including pre-departure orientation(s) on the state and national levels.
Medical Information (within 6 months of program departure), including but not limited to: Medical Release, Physician's Report, Medical Form
Other program documentation including: Travel Release/Authorization, Insurance Summary, and Code of Conduct
Passport
Visa(s)
---

The following pages are part of the IFYE Participant Application:
General Application (5 pages)
Why IFYE? (One-Page Essay)
IFYE Letter to Host Family
Additional Questions
IFYE Outbound Cultural Project
Please submit completed application format online in one of the two methods indicated below.
(A) Fill-able IFYE Application (PDF)
DOWNLOAD form/application to your computer - OPEN and fill in information tabbing between information on each page - NOTE: Tabbing may not work between pages. ... OR ... FILL IN ONLINE and then ....
SAVE information (NOTE: It is helpful to put at least last name of applicant as part of filename.)
Enter Applicant's Name and Email address
UPLOAD APPLICATION and PHOTO to area at bottom of this page indicating FILE UPLOAD for both files.
SEND
(B) Manual IFYE Application (PDF) - if not wishing to fill-in from computer
PRINT out form
COMPLETE application and attach a photo of applicant in top right corner of first page
SCAN as a PDF to your computer
UPLOAD to area at bottom of this page indicating File Upload for APPLICATION
Enter Applicant's Name and Email address
SEND